Julie Jo Larson is available for regional speaking engagements at:
Book Stores
Book Clubs
Writer Groups
Brew Houses
Historical Societies
Private Events & Meetings
Other
"Grab a friend or two, a copy of 100 Things to Do in Minnesota Northwoods Before You Die, and your sense of wonder because adventures await you in the Minnesota Northwoods."
— Julie Jo Larson
Download:
________________________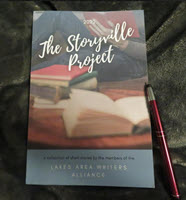 My short story "Crossroads, a Discovery of Happiness" was chosen to be a part of the 2022 Storyville Project. Copies may be purchased from Amazon.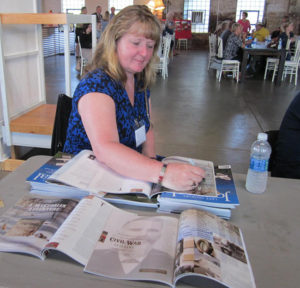 Julie Jo Larson is a writer, storycatcher, public speaker, and professionally trained social worker. Julie Jo spent the last decade exploring the Minnesota Northwoods and writing MsStorian Adventures.
Local author Julie Jo Larson's own wanderlust led her to share her penchant for her region with the world. She lives in rural Brainerd with her husband, family pets, and a flock of chickens. When not advising college students, Julie Jo can be found on the trail with a walking stick in hand and worn mukluks on her feet.
Julie Jo is available for speaking engagements, book clubs, writer's clubs and more.
Speaker and Group Presentation Form
Please fill out the following form to request a book signing or speaking engagement.